Forex Trading – How It All Began
Someone says "Every Expert was once a Newbie" and behind every glory there's a story. Many people ask me how did I start trading Forex and my response has always been "it's been a while", so I've decided to write this post to introduce you to my humble beginning as a Forex Trader may be you would pick one or two lesson(s) from my story.
"You Don't Have to Be Great to Get Started, but You Have to Start to Be Great"
It was in 2006 when I was working in a Bank (that was when I was in Nigeria) as a Transaction Officer (TO). That was what we were being called then.And our job description was to do any work at all in the Bank. Among which are;
Cash movement
Bulk Cash Collection
Running of Errands
And lot more..
I came across an advert in a local NewsPaper about how to trade Forex for a living. I signed up for the class, I paid N150,000 (One hundred and fifty Naira) – that was like paying $1,500.00 today for the 5 hours class which ended up to be a webinar settings…lol
I was so fired up and excited about the whole idea, that I could just trade for few minutes or hours and make a lot of money… I withdrew all the money I had in my Bank account then and within a week, I had opened a Domiciliary account, I signed up with a Broker in the UK, wired all the money to my newly opened Forex account… and woolah… ready to start making money.
And of course, I burnt out the whole account within a week.
Why? You Asked
Well, I had no clue what I was doing. I was gambling not trading.
I didn't tell anyone about what just happened. I mean how I lost money..lol

As if that was not enough, I took another loan from the bank, wired it again to my Broker and burnt the whole account again within the following two weeks.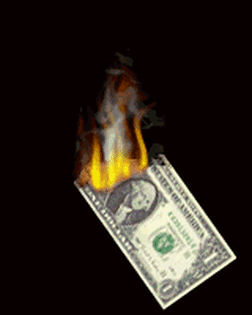 I thought I was right, the market must be wrong. Something must be wrong with the Forex market… The Broker must have been stealing my money and lot of many complaints…
It took me about 6 months before I discovered I had been fooled and stupid. I later realized my mistakes.
The First mistake I made was my coach, the guy that hosted the class was a Trainer not a Trader.
So, everything he talked about was just theory.
Second, I did not test my newly acquired skill on a demo platform before I jumped into a live account…
WRONG….. Wrong! Wrong!! Wrong!!! You can't do that. You have to be sure you are profiting from the demo first before you decide to go live. I say this always to my students. If you are not making money from Demo, how are you going to make money from live account?
After 6 months of trying and errors, I stumbled on a material online, I quickly purchased the course, the guy created an offer for one week intensive coaching in Forex trading as the upsell, I signed up also for it. I must confess it wasn't cheap at all but it worth the cost. As far back as mid 2006, I paid $1,500 for the one week intensive class. But that was the best decision in my Forex trading career.
Two months after the coaching, the guy started a trading contest for his students, and I participated, I didn't win the first prize but that one month trading contest helped me a lot to regain my confidence and master my system.
It wasn't long after that in Nigeria that the "wonders bank program" started in Nigeria, I quit my job with Access Bank and I started trading full time from home, coaching people and making money….
During my first one year as a "Forex-Trader-Wanner-Be", I devoured every bit of trading knowledge I came across online.
I studied things like MACD, RSI, Stochastic, Price action, Candlesticks, Chart patterns, Harmonic patterns, and etc.
I still have some of the ebooks, video courses, etc that I bought then in my hard drive.
After all said and done, below are the five (5) lessons I discovered:
(1) If you want to trade Forex market for a living, you've got to invest in your education because if you think education is expensive then wait till you try ignorance.

(2) Make sure you are trained by a Trader and not just a Trainer. Many people parade themselves as Traders but you would be surprised to discover that a lot of them are not even trading on live account.
(3) If you want to be a consistently profitable trader, you must have a consistent set of actions. I will talk about this later.
(4) You need an edge in the markets – ( I will talk about this also later – This is a topic on its own)
(5) You must have a risk management management system you work with
And that's it!
It's nothing ground breaking. But it took me months to figure it out and to become a consistently profitable trader.
Anyway…
I relocated to United States in October 2007, and when I got here, I discovered that life is totally different to what I was used to in Nigeria.
I was carried away by everything around me, I started working as a Security Officer (trading by the side), I left that and went to nursing school,
I got my LVN, then started my Register Nursing program (RN).
And one day, it done on me that I could not continue with the popular lifestyle and system.
What's 40-40-40 System?
Get forty thousand student loan to go to school, graduate, work for 40 hours a week for another 40 years of my life. I was tired of that.
I quit the RN program, started focusing on my business and I never regret the decision I made back then. I don't apologize to anybody for the lifestyle I
currently live.
My friend Stephen Akintayo says "Those that afford to do what their mates cannot afford to do today would afford what their mates cannot afford tomorrow"
Today I trade full time , founded Crypto Forex Institute (CFI), an educational trading platform to help traders find success in the markets.
Now if you have read this content to this point, I know you are hungry , I know you are interested in learning how to trade the biggest Financial market in the world, I know you are looking for a way to profit trading, I know you want more out of life, I know you are sick and tired of "same old same old", I know you want a Change and I'm glad for you because I was just like you.
If you like what you've read so far, then…Here's What to Do Next:
Click here now or the image below to download my free book "Beginner's Guide to Forex Trading" and start your journey towards becoming a better trader today.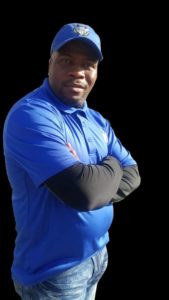 Thanks for reading and I'll see you on the battlefield!
Emmanuel Adegbola
A.K.A. "Forex Apostle"